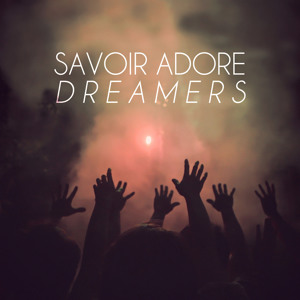 Savoir Adore have been on my radar since 2010, when I discovered them performing at Rockefeller Center for Fashion's Night Out. Since then, this ethereal pop band has been touring with amazing artists (Oh Land, St. Lucia, The Knocks), working on a follow up album to their 2010 debut In The Wooded Forest and (deservedly) raising their profile.
Savoir Adore released the EP Dreamers earlier this year, which features five remixes of the title track (including Body Language and French Horn Rebellion) and the ethereal stunner "Sea of Gold." "Dreamers" is the first single off their upcoming album Our Nature, out sometime this year. If these two little samplings are any indicator, Savoir Adore's sophomore album is set to amaze.
Keep your eyes peeled on these kids, they are on the rise.
Savoir Adore play NYC's Bowery Ballroom June 22 with Jukebox The Ghost and Bright Moments. See full tour schedule here.