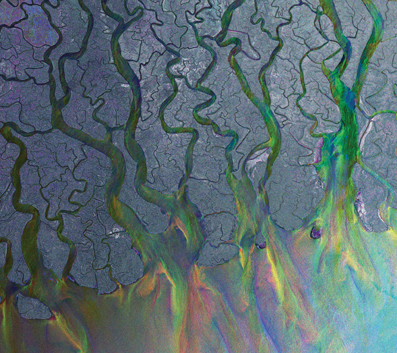 Alt-J (∆) consists of a British foursome who met while studying at Leeds University in 2007. Lead singer Joe Newman has a striking, smokey voice that's simultaneously delicate and ardent. As for the music, well, it's dramatic, vibrant and magnetic. Glittering keyboard strokes and soft guitar lines create a distinct electric-folk sound. As for the meaning behind the 21st Century name, the band has this to say:
"Alt-J (∆)'s name takes a little explaining. Pronounced "alt-J", the delta sign is created when you hold down the alt key on your computer keyboard and punch 'J' on a Mac computer. The symbol has a deeper meaning for the band, as guitarist/bassist Gwil Sainsbury notes, "in mathematical equations it's used to show change," and the band's relatively new name came at a turning point in their lives.
Alt-J's debut album, An Awesome Wave, is out now via Infectious Music. They couldn't be signed to a more aptly titled label.